Welcome to the Long Term Care Consumer Information Guide!
My name is Duane Lipham and I am a Certified Long Term Care consultant. After experiencing the challenges associated with long term care issues in my own family, I do my best to help provide as much information as possible for others on this important subject.
Please select from the options below:
The Long Term Care Review Blog:
My blog contains the most up to date information on the LTC industry as well as recent news and information regarding related issues as they appear in the media. I also try to discuss some of the more important facets of the subject and provide timely education as well.
My Syndicated articles on Long-Term Care:
Learn more about long-term care insurance by reading some of my most popular articles on the subject. There is plenty of materials to help answer the most common questions that I am asked.
Read my contributions to Caring.com:
Caring.com is an excellent online source of information on almost all facets of senior care. I have been selected as an expert author on financing long-term care costs and there are some of my unique articles and responses on this site that can help you learn more on this timely subject.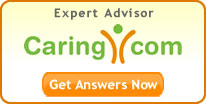 Download my long-term care insurance guidebook:
I am the author of "Bringing Simplicity To Long-Term Care Insurance". It's a very concise guidebook that helps answer the following questions.
What Does Medicare and Medicaid Pay For long-term care?
Who needs long-term care insurance?
When should you consider buying long-term care insurance?
What are the five foundational features of a good long-term care insurance policy?
How can the cost of long-term care insurance be reduced?
Which insurance company should you choose?
and MUCH MORE!
Free Downloads:
Here you will find several files and articles that will help explain long-term care in general and help you learn how to design a long-term care insurance policy that is best for your particular circumstances.
Free long-term care educational videos:
You can download and view some excellent educational videos on long-term care and long-term care insurance.
Free information on state long-term care partnerships:
It is difficult to find information on all of the state long-term care partnership programs that are being put into effect even though it is vital information for each consumer to have. This link will help do that.
Client testimonials:
I regularly receive expressions of thanks from my clients for the service I provide. You can read and hear the testimonials in their own words here.
Duane is also affiliated with the American Association for Long-Term Care Insurance
Get Free Long Term Care Insurance Quotes Here
Residents of the state of Texas must click here
Terms Of Use | Contact Me